AP / TS IPE : Exams Dates, Instructions, Weightage, Model Papers and IPE Videos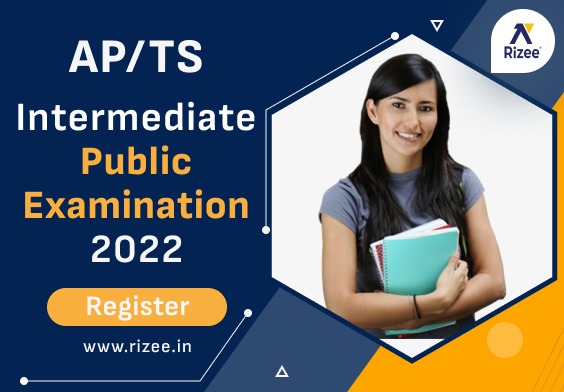 TS/AP Inter 2022 New Exam Dates:
Telangana State Board of Intermediate Education( TSBIE) has revised the TS Intermediate board exam dates as JEE Mains exams clash with the earlier dates.
TSBIE released the revised Intermediate Public Examinations, IPE 2022 Time Table schedule. As per the new schedule, TS Inter exams will commence from May 6, 2022 to 19th May 2022.
Exam Timings: 9:00 AM to 12:00 Noon
AP Time Table: click here
TS Time Table: click here

Important Instructions to the students for TS & AP IPE Schedule:
Students have to check the schedule before downloading because the Time Table is different for 1st-year and 2nd-year students.
Students should know the exam pattern and difficulty level of the subjects before attending exams.
The Exam Schedule helps us to draw a study plan which enables you to find a balance that you are comfortable with the study plan and daily plans.
TS students should know that Exam pattern has changed for this year ( i.e There has been an increase in the number of choice questions).
Students should walk to the Exam hall by 8:30 AM.
AP / TS IPE – 2022 – Chapter wise Weightage :
AP / TS Intermediate student's IPE Model Question Papers
We are providing a model question paper for MPC and BIPC AP/TS intermediate students. These help you a lot in your final exam preparation. We suggest the aspirants concentrate more on their weaker subjects by practicing more and more Model Question Paper. This will help the candidates to complete their TS/ AP Intermediate 1st Year & 2nd-year Exam Syllabus within a short period.
Check the TS / AP 1st Year and 2nd year Model Paper 2022 and download it from here.
Also read more : AP/TS EAMCET 2022 Exam date
How Are Recorded Classes Helpful?
We are providing recorded online classes which are helpful to the students to learn in their own time and place.It makes it flexible enough for students to take classes from different geographical locations, without any compulsory need for a physical meeting with the tutor. Students will have more time to understand the concept.
IPE Recorded Classes video Link:
To Watch Complete IPE Videos: https://rizee.in/EAMCET/?src=blog
IPE Recorded Class Notes Link:
Visit our website to explore more www.rizee.in or Download our application for daily Tips