Out Now! JEE Advanced 2021 Question Papers, Solutions – Download Them Here!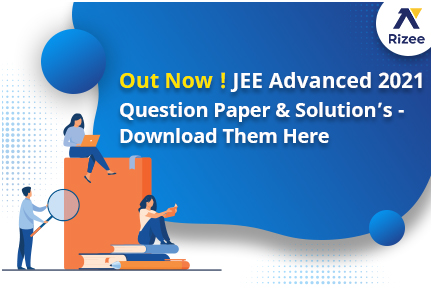 The JEE Advanced 2021 exam was organised under the control of IIT Kharagpur. It was conducted on October 3, 2021 (Sunday). Paper 1 was held from 09:00 to 12:00 IST and Paper 2 was held from 14:30 to 17:30 IST.


Download JEE Advanced Answer key 2021, JEE Advanced Paper Solutions &  Analysis prepared by the expert educators at Rizee . Find Answers, Solutions and Explanations to your JEE Advanced2021 Paper 1 & Paper 2 subject wise (Physics, Chemistry & Mathematics), analyze your performance with us at Rizee.
Download JEE Advanced Question/Answers
How Difficult was the JEE Advanced Question Paper?
"Mathematics

was difficult as per students. There were 2 questions from matrices &

determinants. There were questions from functions, continuity & differentiability, application of

derivatives, definite integrals. Some good questions were asked from chapters of probability,

complex numbers, and 3D geometry. Some Tricky questions were asked from circle & parabola

in coordinate geometry. A tricky question from trigonometry was also asked. Students felt this

section was the toughest with more weightage given to class 11 chapters," said Ramesh Batlish,

Head, FIITJEE Noida
The

physics

portion in paper 2 was considered easy to moderate by a majority section of

students. As many as 6 questions from Mechanics, 6 from electrodynamics, 3 from modern

p

hysics, 2 each from optics and heat and thermodynamics constituted the paper. About 7

questions were observed to be easy, 9 were observed to be moderate and the remaining 3 were

difficult.
"Chemistry

section in paper 2 was tricky to some students. The topic coverage was complete.

There were about 7 questions from physical chemistry, 6 from inorganic chemistry and the

remaining six from organic chemistry, students found this section moderate to difficult. About 5

questions can be categorised on easy 12 questions were of moderate and two questions for

difficult," said Sharma
Watch Our JEE ADVANCES Quick Revision Videos :