13 Reasons Why You Should Sign-up For Rizee Rapid Revision Now – NEET 2021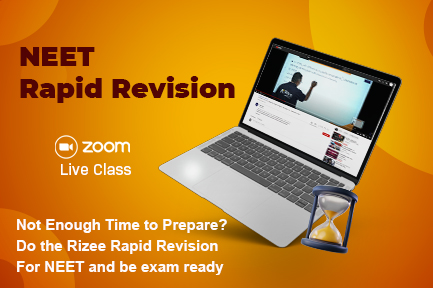 Following on the success of Crash Course 2.0 RIZEE now brings to you Rapid Revision completely free of cost. With only a few weeks left for your NEET 2021 examination, take the 24-day NEET Rapid Revision course now from the best learning platform RIZEE. Revise 4 subjects per day with the best educators. Our expert educators have put together the perfect rapid revision course to help you prepare better for NEET 2021.
13 Reasons Why you should sign up now:
Daily 4 Hours of Live Concept Classes by Experts
Live Doubts Clarification During the Class
Expected Questions from the Topics
Achieve optimum time management.
Important Concept Classes Based on Previous Papers
Cumulative Tests on new NTA pattern
Premium Mock Tests & Custom tests based on previous year papers
Detailed Analysis of Results After Every Exam
12 sets of papers. 2400 Questions. 100 Questions per day.
Anticipated question from our previous years paper analysis for NEET 2021
Important questions from important topics discussed in detail during live classes
NCERT based important questions
Tricks to solve application questions in a quick manner
24 days of intense revision for you NEET is now here.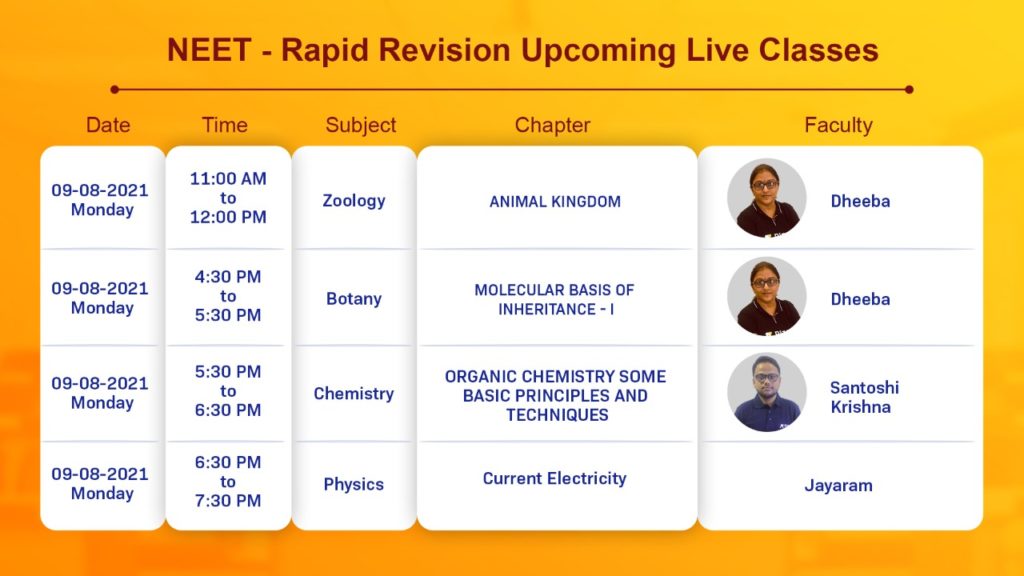 Register now and put your best foot forward.
Rizee has analysed all NEET papers subject wise and the important chapters that are asked in all shifts .
Do check out our Custom Exam, Previous Paper Analysis and Revision Material for your perfect exam preparation.
Mentorship Room Key Features:
Get Mentored by Top Experts
Learn Top Strategies to Score Better
Get All Your Doubts Cleared During Q&A with Mentors
Boost Your Rank with Tips and Suggestions from Our Mentors
Use Your Sessions with Expert Mentors for Planning, Boosting Your Rank
Get Solutions for All Your Questions at One Place
Check Our Recent Posts: