Self Study Plan to Crack JEE Mains 2021 – Latest Updates on JEE Main 2021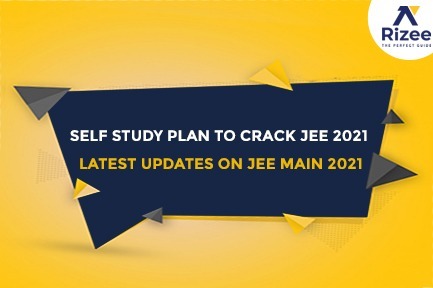 After the postponement of exams from CBSE and Other Boards, Now NTA has also declared to postpone the JEE Mains April 2021 exam.The new date will be announced soon later on at least 15 days before the examination.
"JEE" is one of the most popular, competitive entrance exams with nearly 17 lakh applicants increasing every year. Every applicant dreams to get a seat in the topmost engineering colleges which are government or private. It was difficult to achieve this feat. Dreaming is very easy, everyone can do it, but the point is how hard you are working towards your dream, dedication, hard work, consistency, and resilience. These all matter.
Most of the students drop from their target score they wanted due to less patience, lack of guidance, and less confidence.
In this article you are going to see, the most important techniques and areas you need to follow while preparing for any entrance exam
1. Focus on Multi conceptual questions:
Almost 60% of the students don't know what this means. It is the most important area where most of the students are losing marks.
Alright, what does it mean, whatever you call multi conceptual questions, linkage chapter questions, recombination questions whatever, are you focusing on these questions?
No? Let me explain to you!
Multi conceptual question means the questions asked by combining two or three topics in a single question. Direct questions can be answered by any student who studies an NTA textbook. But are you confident in attempting these questions?
Is there any app where you can get these types of questions, chapters, topics? Definitely, you will say no. Because there is no such e-learning platform that focuses on these concepts. It's our only Application Rizee, which is focusing on this concept with many interesting features which help students to crack any entrance exam.
| | |
| --- | --- |
| | Get Instant Performance Analysis For your Exam With our App |
2. Practicing Mock Tests:
Are you practicing mock tests every day for every chapter and topic you study? You have to prepare your schedule in a way that, after every topic, you studied you have to practice. You have to practice different types of conceptual, multi conceptual, direct, indirect questions. So that
You can answer any type of questions in the exam, without losing marks.
The last few weeks of the exam are very important, you have to vigorously practice different types of mock tests. Attempt as many types of questions as you can. Your performance in the final exams is similar to your performance in the mock tests you practice in the last few weeks of the exam.
Alright which type of mock tests you practice, you have to practice the test which consists of every type of question which will be asked in the final exam.
In our Rizee application, we have a special feature called "Create custom Exam" where you can create your own personalized exam with the chapter you want with all types of questions that will be asked in the final exams.
We also conduct All India mock tests every Sunday for those students who are preparing for the JEE 2021.
3. Analyse The Previous Papers:
Analyzing previous papers is also very important because you will get a clear understanding of how the questions are asked, and how difficult or easy to answer them.
When you want to understand the exam pattern, there is no bigger guide than analyzing the previous paper questions. So go through all the previous papers conducted till now, and understand the questions are from which, chapters, topics, and level of difficulty, chapter-wise weightage, complexity wise weightage, is the question conceptual or theoretical.
RIZEE Exclusive Previous paper Analysis
Visit Now
If you don't have time to do all these things, We at Rizee already analyzed all the previous papers and segregated all the questions into easy, medium, hard questions. Also, we induced all the conditions mentioned in the above paragraph.
4. Solve previous paper questions:
By solving previous paper questions, you will feel confident to write an exam. You will get a clear knowledge about which question we can expect from which chapter and which topic. We have all the previous papers on our website. Register now and check them and try to solve them.
In our Rizee application, we are not only providing questions for the previous papers, we provide detailed analysis of the previous papers like from which chapter, which topic, any linkage-type questions, chapter weightage, and many more.
5. Follow a Quick Revision Material :
Before going to attempt any entrance exam a quick revision must be needed. Studying from the right material is also one of the important factors to Crack NEET 2021 or any entrance exam. So, take suggestions from your lectures or from students who cracked NEET before.
We have a quick Revision Material to read in our application, which helps you score more in the upcoming NEET 2021 exam.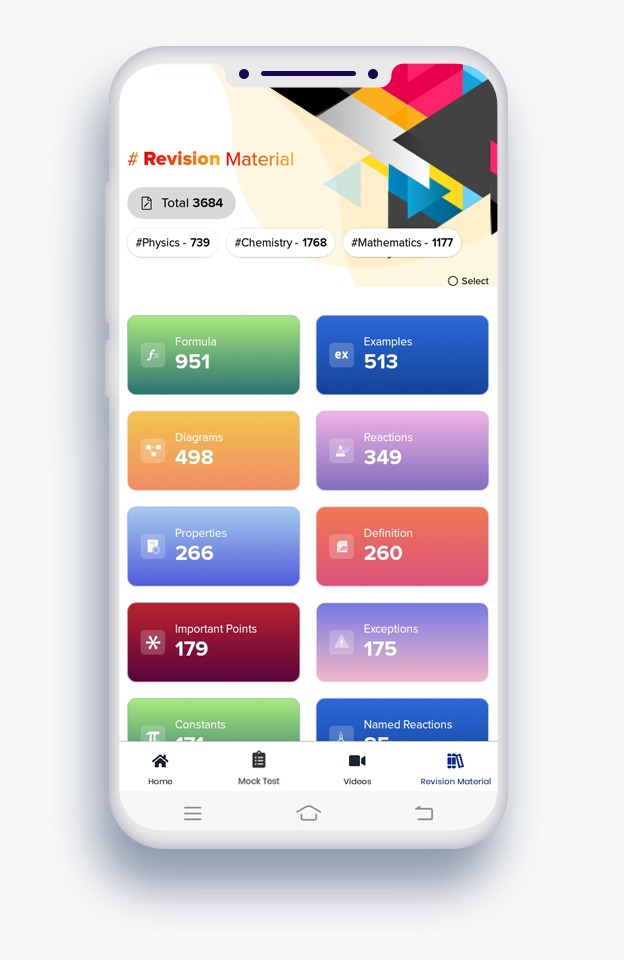 6.Practice Anticipated Questions:
Rizee provides the best anticipated questions when compared to other competitors . Rizee educators analyzed all the anticipated questions for the upcoming JEE Mains exam. This helps you to increase your speed and accuracy while attempting the final exam.
7. Tip of the day & Easy Learning With RIZEE:
Rizee came with an exclusive idea called the tip of the day. When you register on rizee, daily morning you will get a tip regarding the most important question or topic or chapter from the subjects. It helps you to recall the syllabus you prepared for the exam. Rizee provides the tip of the day every day to help students understand important concepts and applications in specific important chapters and topics. Easy learning with RIZEE helps students to understand the importance of chapters in each subject based on previous paper analysis and further directing them to practice and revise on those specific chapters with rizee custom practice, short notes, and revision material.
Check Our Recent Posts: