10 Most Important Tips and Tricks To Crack NEET 2021 | NEET 2021 News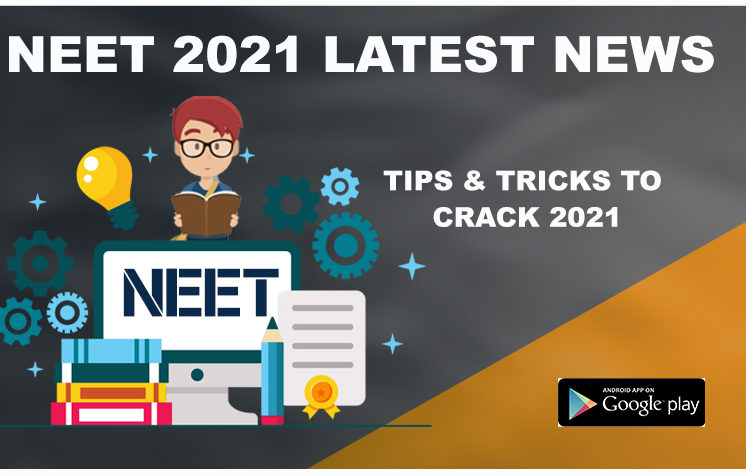 NTA NEET 2021 entrance exam will be held on August 1, 2021, in offline mode. NEET application form will be released on the official website of NTA soon. NEET 2021 Admit card will be released on the official website of NTA.
After the examination candidates can download the answer key of the NEET 2021 in the first week of September. The result of the NEET 2021 is expected to be released in the last week of September. After this, the counseling of the NEET 2021 is going to happen.
In NEET 2020 almost 15,97,433 students registered for the exam and 13,66,945 students appeared for the exam. Out of this, only 7,71,500 students are qualified for the exam.
Admissions For Different Categories After Writing NEET Entrance Exam:
MBBS (Bachelor of Medicine and Bachelor of Surgery)
BDS (Bachelor of Dental Surgery)
BHMS (Bachelor of Homeopathic Medicine and Surgery)
BAMS (Bachelor of Ayurvedic Medicine and Surgery)
BUMS (Bachelor of Unani Medicine and Surgery)
BSMS (Bachelor of Siddha Medicine and Surgery
B.Pharm – Bachelor Of Pharmacy
B.Sc. Nursing – Bachelor Of Nursing
BNYS – Bachelor of Naturopathy and Yogic Sciences
10 Tips and Tricks To Crack NEET August 2021:
In earlier days, preparation in colleges and tuitions was enough to crack NEET and JEE due to less competition. But, today everything has changed, competition is high. Students have to work hard to prepare for NEET 2021. You should have a perfect strategy and timetable to crack the entrance test. Some of our students who practiced our mock tests prepared by the expert faculty have scored more than 98 percentile in the NEET 2020 entrance exam.
Make sure you follow the NCERT text book while studying for NEET. It is the basic requirement for an NEET student.
Here we prepared some tips and tricks to crack NEET 2021:
1. Solve previous paper questions:
By solving previous paper questions, you will feel confident to write an exam. You will get a clear knowledge about which question we can expect from which chapter and which topic. We have all the previous papers on our website. Register now and check them and try to solve them.
In our Rizee application we are not only providing questions for the previous papers, we provide detailed analysis of the previous papers like from which chapter, which topic, any linkage type questions, chapter weightage and many more.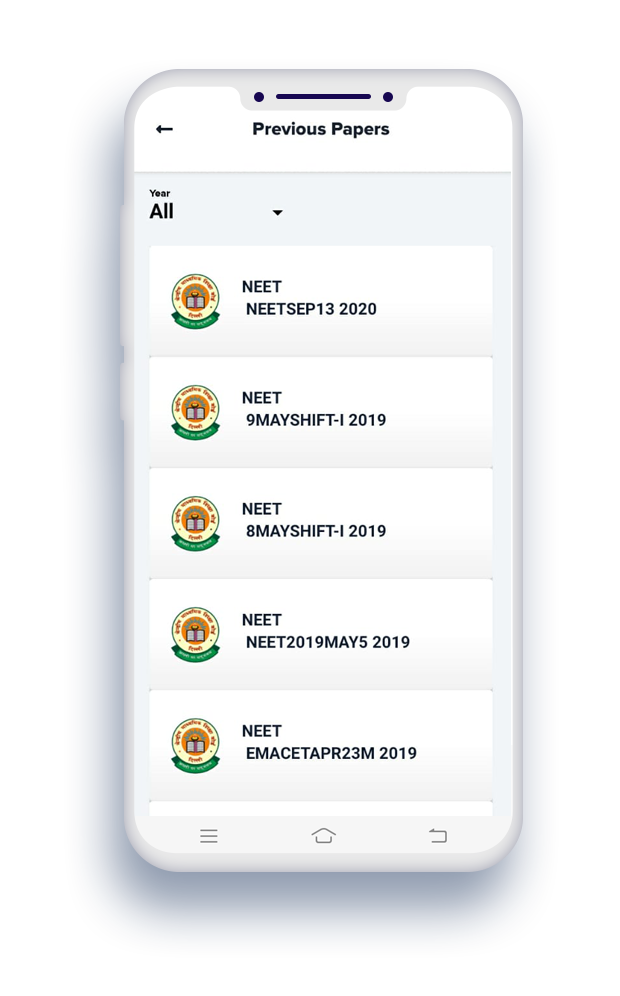 2. Practice Mock Tests:
Studying every time is not the only thing to crack NEET 2021. You have to practice mock tests every day based on the topics you studied. We prepared mock tests with the expert faculty from top medical colleges. We have prepared a mock test based on previous paper analysis. Check it once, if you feel confident after attempting the mock tests, we will help you crack NEET 2021 and stand No1 in the crowd.
Mock Tests for NEET:
Practice makes a man perfect. Practicing mock tests daily is the only way to crack NEET 2021. We prepared mock tests based on the previous year's papers analysis by the experts. These mock tests give the confidence to attend the exam.
In our rizee application, we conduct mock tests for every subject. And we also conduct all India mock tests every Sunday 9AM to 9PM for NEET 2021.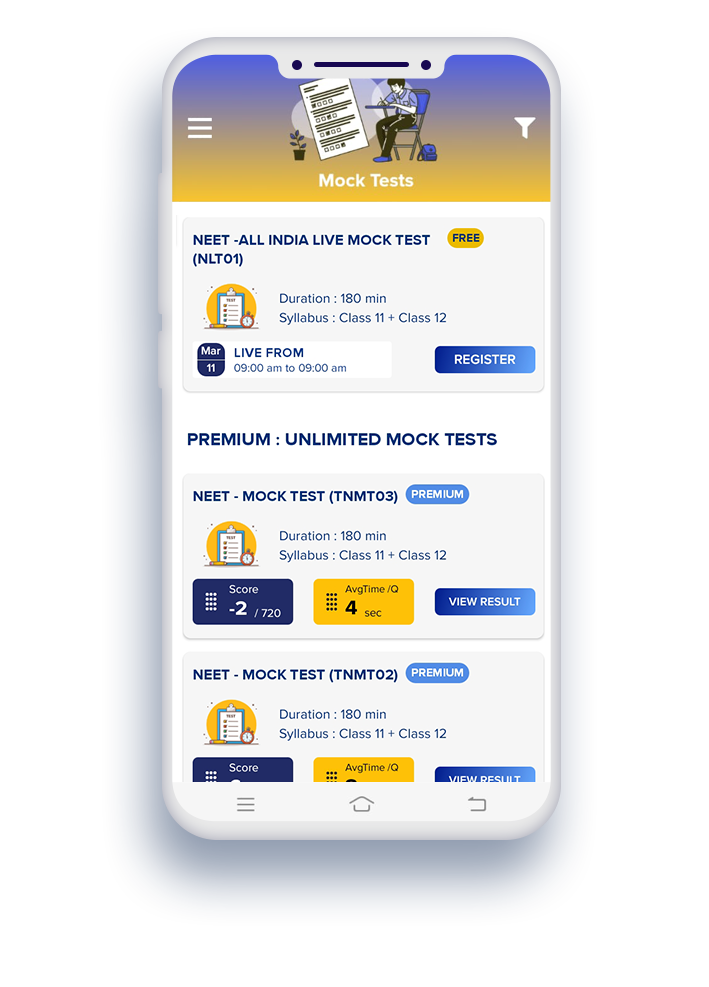 3.Performance Analysis:
After practising mock tests you have to understand where you are lacking, what are your strengths and weaknesses. After that you have to rectify all these and get ready for the exam.
Rizee analyze your performance based on your mock tests you attempted in our application, like in which subject you have more knowledge, in which topic you are losing marks, which type of questions you are unable to answer etc,.
These all will be given in our performance analysis report.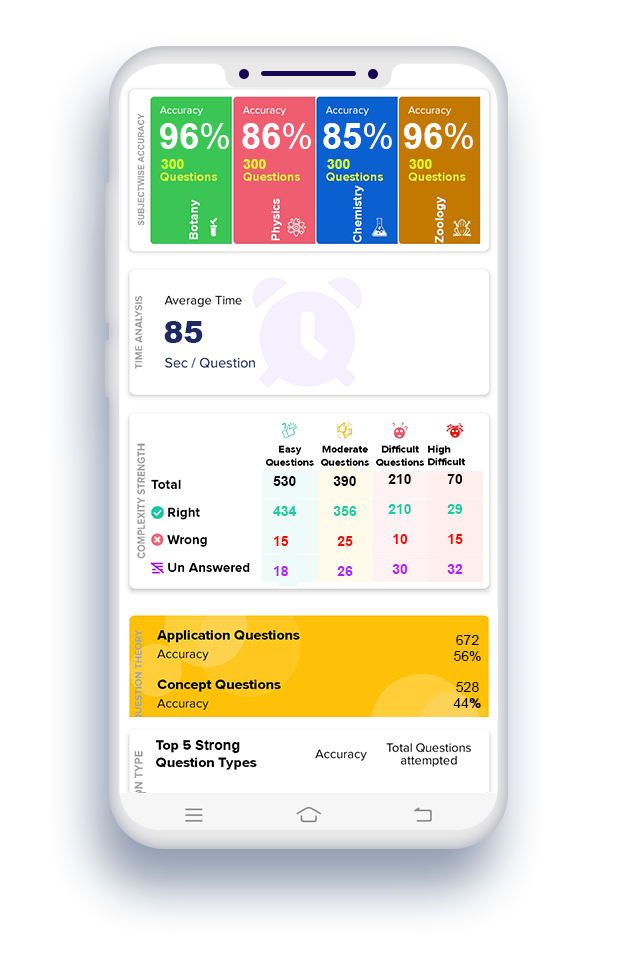 4. Cover High Priority Chapter In The Syllabus:
Make sure you cover every high priority chapter in the syllabus. Because we don't know which question will come from which topic. If anything goes wrong we can get the question from the topic we left, So make sure you understand every topic clearly so that you can answer any question in the exam to crack NEET 2021.
In this video our senior biology faculty, analysed the top 10 chapters you should not miss when you are preparing for NEET 2021.
5. Follow a Quick Revision Material :
Before going to attempt any entrance exam a quick revision must be needed. Studying from the right material is also one of the important factors to Crack NEET 2021 or any entrance exam. So, take suggestions from your lectures or from students who cracked NEET before.
In our application we have a quick Revision Material to read which helps you score more in the upcoming NEET 2021 exam.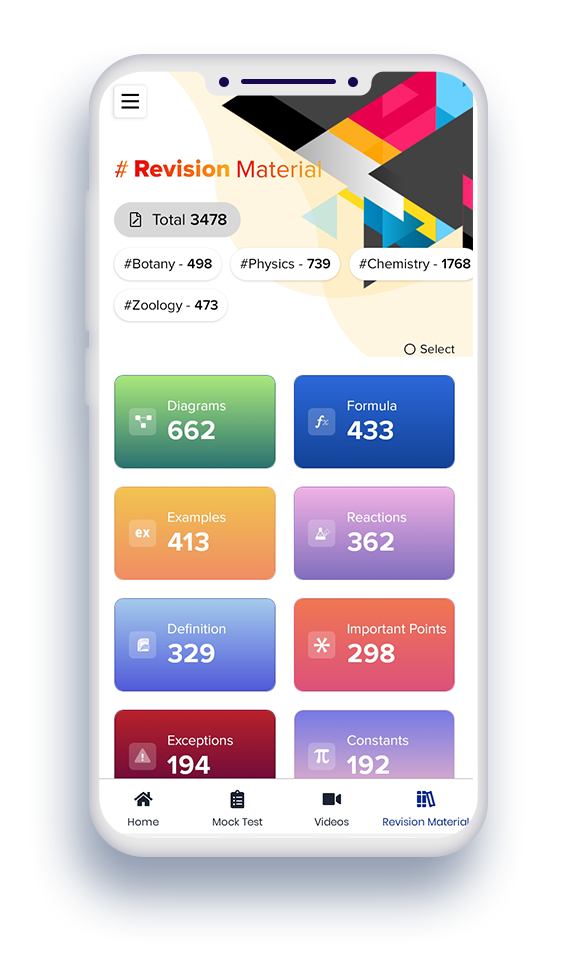 6.Steps To Follow While Writing The Exam:
When you are writing NEET 2021 exam, make sure you attempt easy questions first, and then go for the medium level and high level questions. So that you will have time to attempt tricky questions and get good marks.
We at Rizee make students practice like these, like students can attempt easy questions first, and they make the question as mark for review, they can attempt those questions again.
In the image below, you can observe that question is marked for review. Like these we have many different features in our app.
Before Submitting the exam make sure you check this sheet,
and see is there any questions marked for review or skipped.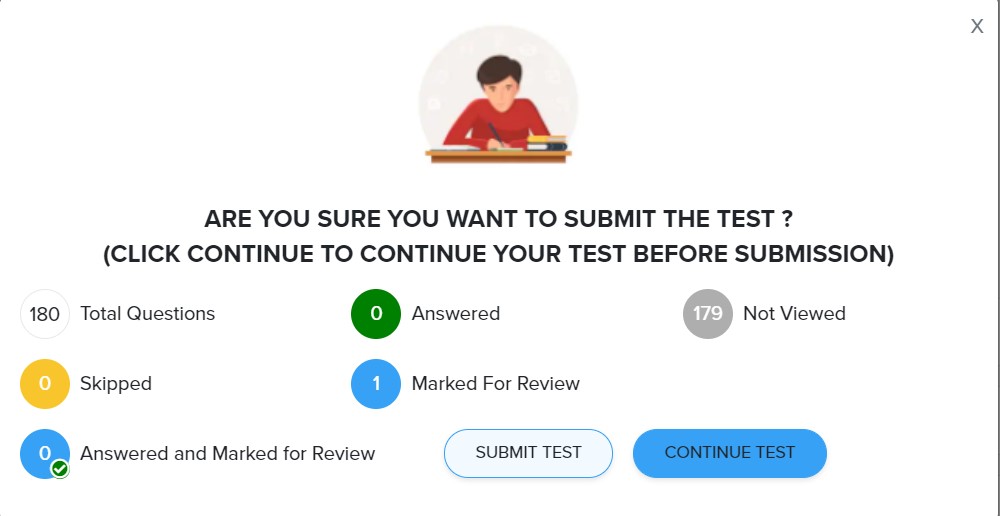 7. Make use of YouTube:
According to our perception what we see visually will be remembered longer than studying a textbook. We also created videos for the topics to crack NEET. First, get a clear knowledge about the topics by textbooks or material and then see the videos regarding that topic. So that it will be remembered longer and will be easy to crack NEET 2021.
Watch this video. You will get detailed analysis of our app, what we provide in our app like learning materials, mock tests, previous paper analysis.
Before Submitting the exam make sure you attempted all the questions in the exam. if you see the above image, there should not be any questions left in mark for review, skipped, not viewed. All questions must be answered.
8. Make a Perfect Time Table:
Following a perfect time table helps you to stay focused on your goal to Crack NEET 2021. You don't need to worry about what I should read every day. Separate your subjects with a specified time and day. So that you will have clarity about what you studied and what you need to study. Make sure you follow the timetable strictly. Set long study hours, set time to eat, workout, spending time with family, getting enough sleep. You have to finish the entire 2-year syllabus in less than 3 to 4 months. It is hard. If you have a timetable, it will be easy to crack.
9.Stay Updated:
Make sure you get all the updates regarding NEET 2021 every day. Regarding the exam pattern cut-off marks, marks weightage, exam guidelines.
We at Rizee help you to crack NEET 2021 with our experienced faculty and team. Download our app Rizee in the play store Now!
10. Make a Healthy Diet:
Staying healthy is one of the main tips to crack any entrance exam. So make sure you eat a healthy diet which gives you some energy to study. Stay hydrated every hour.
NEET 2021 Eligibility Criteria:
Candidates who are appearing to NEET 2021 August must follow the following eligibility criteria guidelines set by the NTA.
Age limit :
The minimum age limit is 17 years. Students who have passed 10+2 or equivalent examination can apply for the NEET 2021. The upper age limit for NEET 2021 is 25 years.
Subjects:
Students must have passed 10+2/ equivalent with Chemistry, Biology, Physics Subjects.
Cut Off Marks for NEET 2020:
General Category: 50 percent
SC/ST/OBC : 40 percent
Application fee:
For General: 1500
For OBC: 1400
For SC/ST: 800
Examination Pattern:
Exam Pattern
Details
NTA NEET 2021 Exam Date
August 1, 2021
Mode of Exam

Pen and Paper-based. candidates are given an OMR sheet to mark the answers with a black or blue ballpoint pen
Time Duration
3 hours
Language/Medium
English, Hindi, Telugu, Tamil, Assamese, Bengali, Gujarati, Marathi, Oriya, Kannada, and Urdu
Question Type
Multiple Choice Questions
Total Number of Questions asked in NEET 2021
180 questions
Total marks
720 Marks
NEET Marking Scheme 2021
4 marks for each correct answer
One mark will be deducted for each wrong attempt
NEET 2021 Examination Pattern
NEET Subject Wise Marks:
| | | |
| --- | --- | --- |
| Subjects | Questions | Marks |
| Physics | 45 questions | 180 marks |
| Chemistry | 45 questions | 180 marks |
| Biology (Botany and Zoology) | 90 questions | 360 marks |
| Total | 180 questions | 720 marks |
NEET 2021 Subject Wise Marks
NEET Cutoff Marks for Previous Years:
| | | | | |
| --- | --- | --- | --- | --- |
| Category | 2020 | 2019 | 2018 | 2017 |
| Unreserved | 720-147 | 701-134 | 691-119 | 697-131 |
| Unreserved PWD | 146-129 | 133-120 | 118-107 | 118-107 |
| Reserved | 146-113 | 133-107 | 118-96 | 130- 107 |
| Reserved PWD | 128-113 | 133-107 | 106-96 | 106-96 |
NEET Previous Years Cut Off Marks
NEET Exam Guidelines:
Candidates should reach the exam center at least two hours before the start of the exam.
To avoid last-minute hassles, visit the exam center a few days before the actual date of the exam.
Candidates must bring all the necessary items which need to be carried to the exam center.
They should not bring any prohibited items along with them at the exam centers.
Candidates should not indulge in any unfair means during the exam.
NEET 2021 Frequently Asked Questions:
Q1. Is the NEET 2021 exam online or Offline?
Ans: NEET 2021 will be conducted offline.
Q2.What are the timings for NEET 2021 Exam?
Ans: Timings for NEET 2021 exams are 2 to 5 pm.
Check Our Recent Posts: