NEET Mentorship, The Force That Made Many Success Stories Happen.
What is the difference between Coaching and Mentoring you may ask. Both exist for the same purpose: helping others grow, develop and reach their full potential. Both methods give the opportunity for individuals to take responsibility for their own personal and professional development.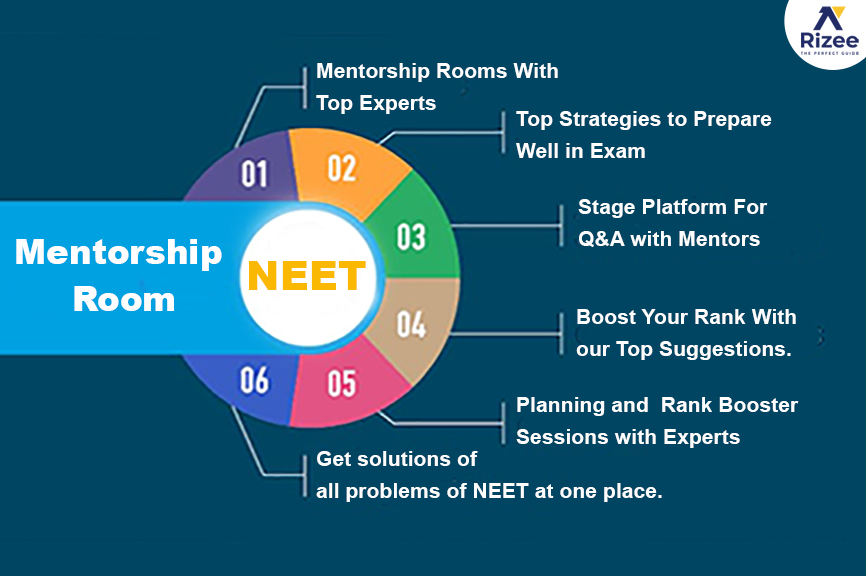 The two are frequently grouped together when discussing exam preparation, making it feel like only one or the other can help while preparing for NEET or any competitive examination, but It's having both that makes one successful.
"My mentor said, 'Let's go do it,' not 'You go do it.' How powerful it is when someone says, 'Let's!' " – Jim Rohn
A mentor carrying the essential experience of being down the path that you are on. One who knows where to find the answers for questions that keep lingering long after you tried to solve them. One who understands what NEET means to you and your dreams. Finding such a mentor might seem difficult, to make it easier we at Rizee bring to you Mentorship Classes.
Our Mentorship classes are made to help you, an individual, increase your academic performance and also your other achievements. Having a personal mentor helps you in several ways. You will always have someone to look up to for advice regarding your studies, as well as communicate how you're feeling and if you're able to cope with your schedule.
You may find your personal NEET friend in your mentor, who's there to listen to your problems and help you find solutions.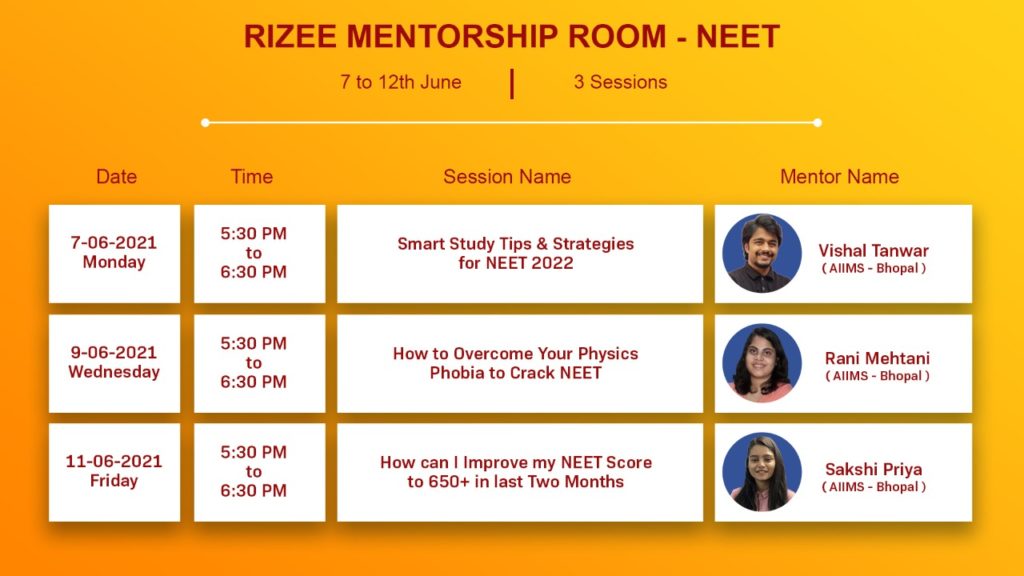 Mentors at Rizee are the experts from top institutes across India like AIIMS, and other top Govt. Medical colleges, who have reached the very destination that you dream of reaching.
They can help guide you with their analytical strategies, experience and with the wisdom gained from their experiences of appearing for NEET and other competitive exams.
There are regular sessions every alternate day during the week with our top experts where they shall listen, share with you their proven strategies for most of the situations you might encounter during your NEET examination.
Check Our Latest Posts about JEE/NEET 2021