JEE Mentorship, The Invisible Hand Behind Many Success Stories.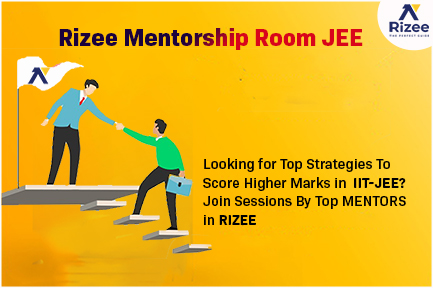 What is the difference between Coaching and Mentoring you may ask. Both exist for the same purpose: helping others grow, develop and reach their full potential. Both methods give the opportunity for individuals to take responsibility for their own personal and professional development.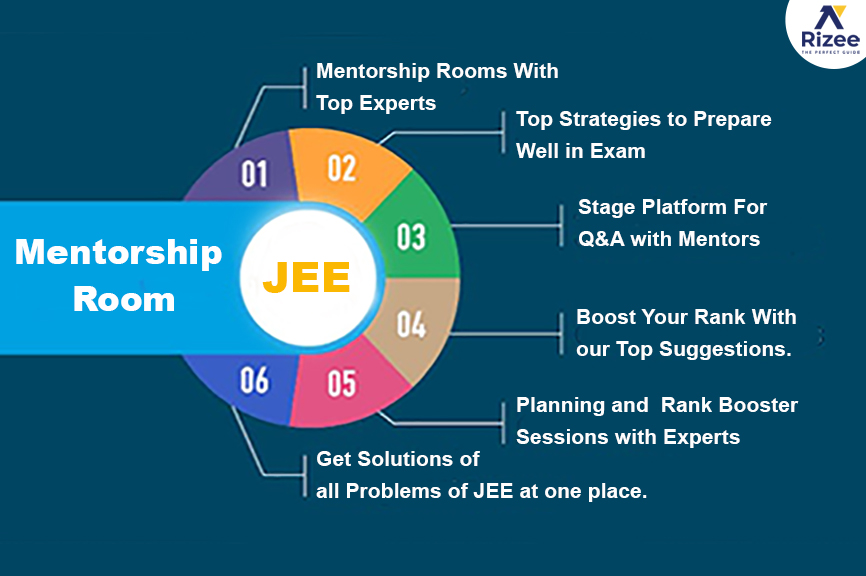 The two are frequently grouped together when discussing exam preparation, making it feel like only one or the other can help while preparing for JEE or any competitive examination, but It's having both that makes one successful.
"If you aim to be the best, the need for a mentor cannot be overstated." – Sachin Tendulkar
Do you ever wonder what this world would be like if Ramakant Achrekar never mentored Sachin Tendulkar? Cricket would never be fun to watch.. There would not be us cheering for that Hundredth Hundred. There would be no Little Master. But lucky for us Ramakant Achrekar did mentor the you Master and today we still celebrate the Master Blaster and his technique.
Would it not be nice to have your own Mentor who would help, mentor, guide and show you the right path with the right measures required for your goals?
Well look no further. Rizee brings to you Mentorship Classes.
Our Mentorship classes are made to help you, an individual, increase your academic performance and also your other achievements.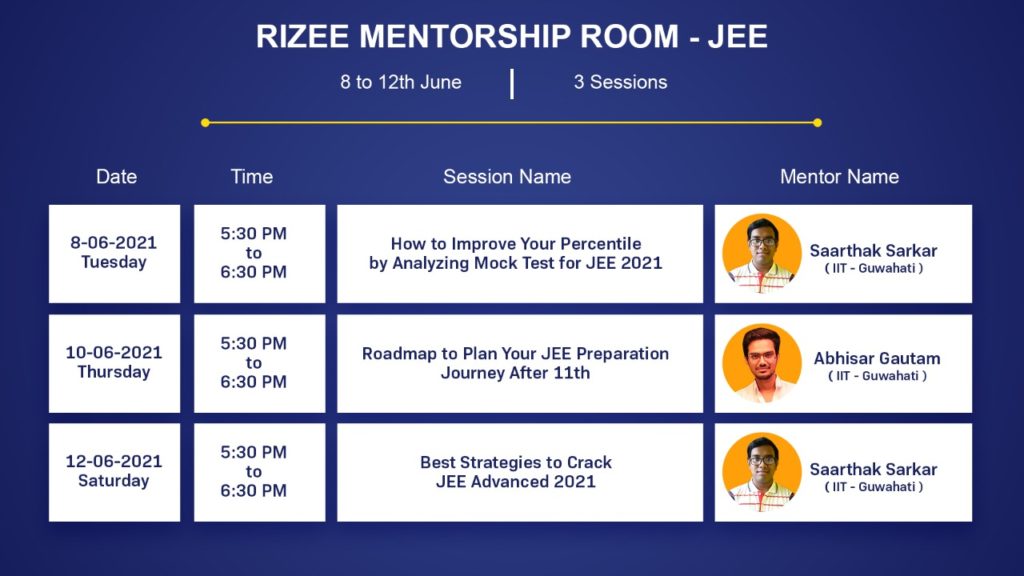 Having an expert mentor helps you in several ways. Having someone to look up to for advice regarding your studies, communicating with them about how you're feeling and if you're able to cope with your schedule relieves some of the pressure that you end up putting on yourself.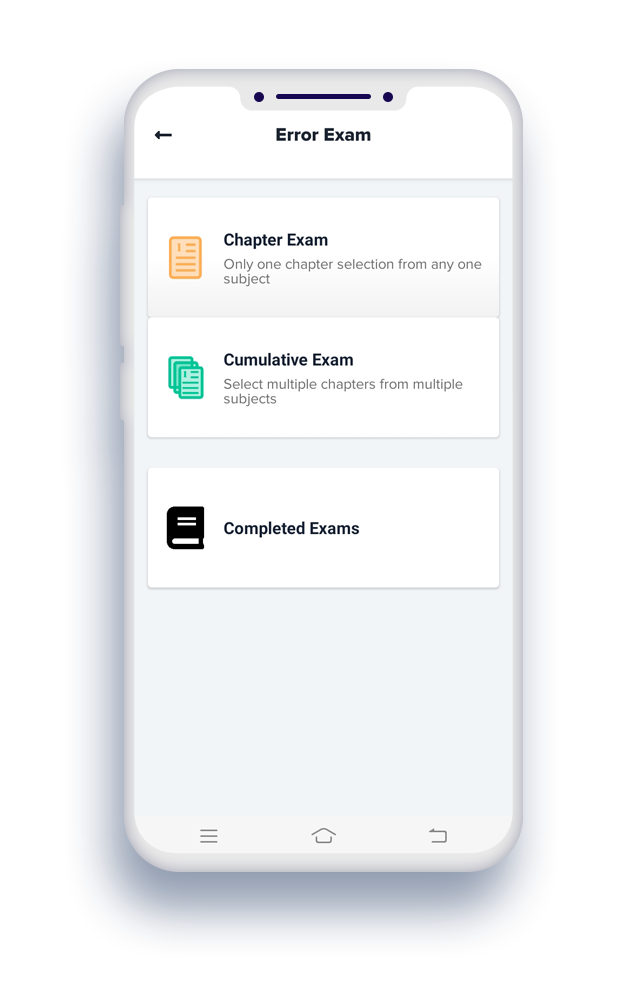 You may find your personal JEE friend in your mentor, who's there to listen to your problems and help you find solutions. Mentors at Rizee are the experts from top institutes across India like IIT Guwahati, Chennai and other top IITs who have reached the very destination that you dream off reaching.
They can help guide you with their analytical strategies, experience and with the wisdom gained from their experiences of appearing for JEE and other competitive exams.
There are regular sessions every alternate day during the week with our top experts where they shall listen, share with you their proven strategies for most of the situations you might encounter during your JEE examination.
Check Our Recent Posts: