CBSE New Exam Pattern For 2021-22: Here's All You Need To Know About The New Assessment Scheme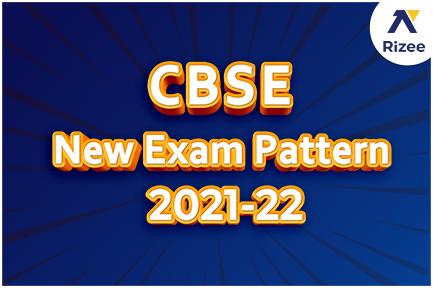 The CBSE Class 10 and 12 exams 2021-22 syllabus has been rationalized by the board. The examination will be conducted in two terms, with each term covering 50 percent of the curriculum. The decision was made to maximize the probability of holding CBSE class 10th and 12th exams at the end of the academic year.

For the academic year 2021-22, the Term-I of Class 10 and Class 12 board exams will be totally objective and will be conducted in November and December, with a time limit of 90 minutes for each paper. The questions will be from the first half of the rationalized syllabus. In Class 12, the CBSE offers 114 subjects and in Class 10, 75 subjects. The examinations for a total of 189 subjects are to be conducted by the board. Due to the winter season, the exams will start at 11.30 a.m.
The second-term examination will be held in March-April 2022, and whether it will be objective or subjective will be determined by the country's Covid situation. Term -1 will be objective in Choose and Term -2 will be subjective and Term-1 will consist of 50% syllabus and remaining 50% will be covered in Term-2
Here are the Date Sheets as published by CBSE:
CBSE has also released the term wise syllabus for the exams. More information can be found:
Physics – Total Marks=35
Electric Charges and field.

Electrostatics Potential and Capacitance.

Current Electricity.

Moving Charges and Magnetism.

Magnetism and Matter.

Electromagnetic Induction.

Alternating Current.
Mathematics- Total Marks=40
Relation and Function.

Algebra.

Calculus.

Linear Programming.
Biology- Total Marks=35
Sexual Reproduction in Flowering Plants.

Human Reproduction.

Reproduction Health.

Principles of Inheritance and Variation.

Molecular Basis of Inheritance.
Chemistry- Total Marks=35
Solid State.

solution.

P-Block Element.

Halo Alkane and Haloarenes.

Alcohols , Phenols and Ethers.

Biomolecules.