CBSE Announces Class 12 Assessment Formula, Results by July 31.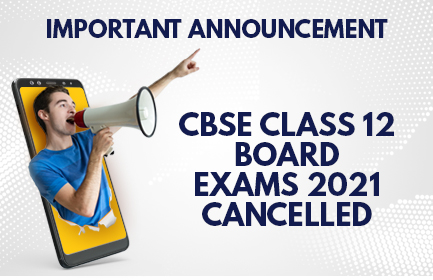 A meeting chaired by the Prime Minister reviewed the situation regarding the Class XII Board Exams for CBSE and had decided to cancel the Class XII Board Exams. The Prime Minister said that the decision on Class 12 CBSE Exams has been taken in the interest of students, stating that COVID-19 has affected the academic calendar and the issue of Board Exams has been causing immense anxiety among students, parents, and teachers, which must be put to an end
CBSE Class 12 Assessment Plan Announced :
·   Class 12 results will be announced by July 31
·   Assessment criteria for Class 12 students will be factored on Class 11 and Class 10 results
·   Marks to be calculated and based on:
* 40 percent Class 12 pre-board exams,
* 30 percent on Class 11 final exam and
* 30 percent marks will be based on best-of-three Class 10 marks.
· Practicals will be for 100 marks and the students will be assessed based on marks submitted by the schools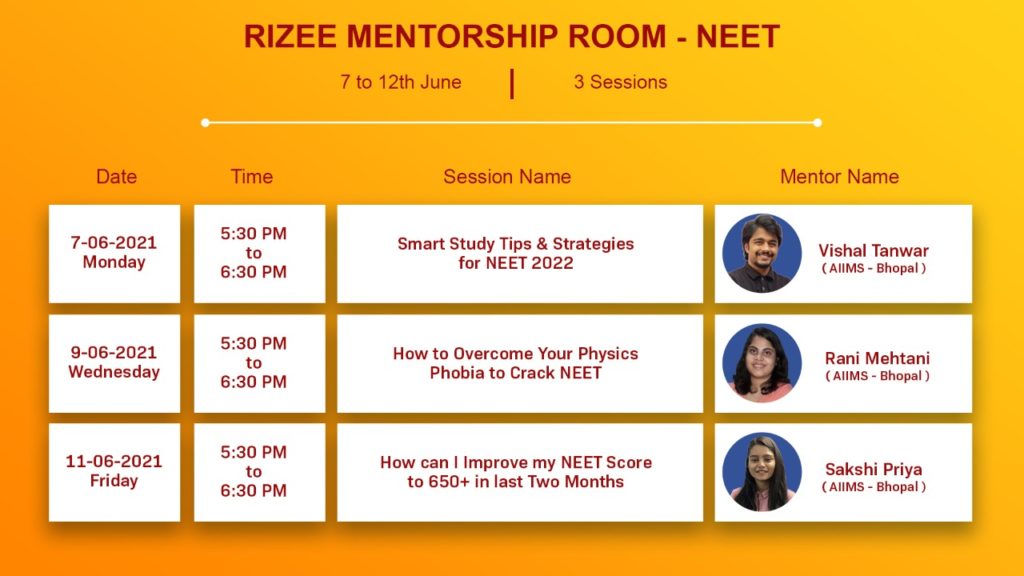 Enroll For FREE RIZEE NEET Mentorship Program
It is now time for you to put your complete focus and attention towards JEE Mains and NEET 2021. Use this opportunity to secure your seat in the IITs and top Medical colleges with the help of Rizee. Make use of our innovative planning, strategy and support from Top Mentors.
Make note of the fact that competition will have increased as everyone will now be putting their focus towards JEE and NEET. 
So it's the time for you to be focussed and to start preparing for your examination with proper strategy and mindset of clearing JEE Mains and NEET with Top Percentile.
If you feel stuck and find it difficult to find a path towards excelling at JEE Mains 2021 or in NEET, then Rizee is here to support you.
Rizee is one of the most advanced edutech platform's for JEE and NEET preparation. We not only help you prepare but also help you analyse, revise and prepare better.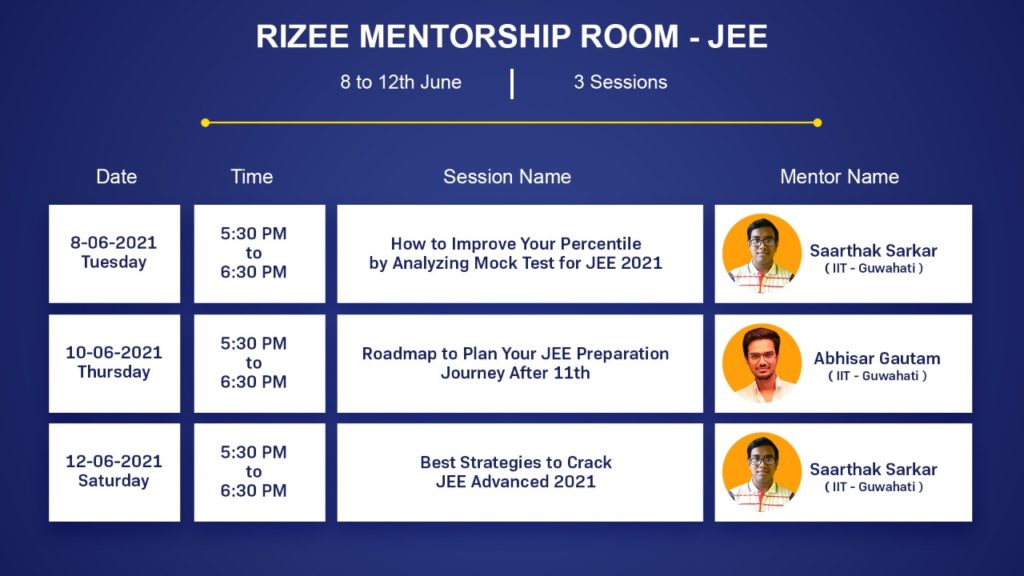 Enroll For FREE RIZEE JEE Mentorship Program
We here at Rizee have launched an innovative and unique way to help you prepare better: Mentorship Rooms with top Experts From IITs and Top Medical colleges, who shall guide and will help you with getting your seat into your dream college with their tips, suggestions and strategies for free.
Mentorship Room Key Features:
Get Mentored by Top Experts
Learn Top Strategies to Score Better
Get All Your Doubts Cleared During Q&A with Mentors
Boost Your Rank with Tips and Suggestions from Our Mentors
Use Your Sessions with Expert Mentors for Planning, Boosting Your Rank
Get Solutions for All Your Questions at One Place
Rizee also offers Mock Tests to help you prepare, understand and thrive under exam stress. Use our Previous Paper Analysis feature to understand the importance of certain chapters and figure out how different chapters are linked.
Our Custom Exam feature lets you test your knowledge in chapters of your choice, and understand what needs to be improved.
Use of free Crash Course to revise, prepare and be exam ready.
Here are some salient features of our Crash Course:
1. Live Classes by Expert Faculty
2. Strategic approach By Experts from Top Institutes
3. Revision On Important Chapters
4. Previous Year Papers important Questions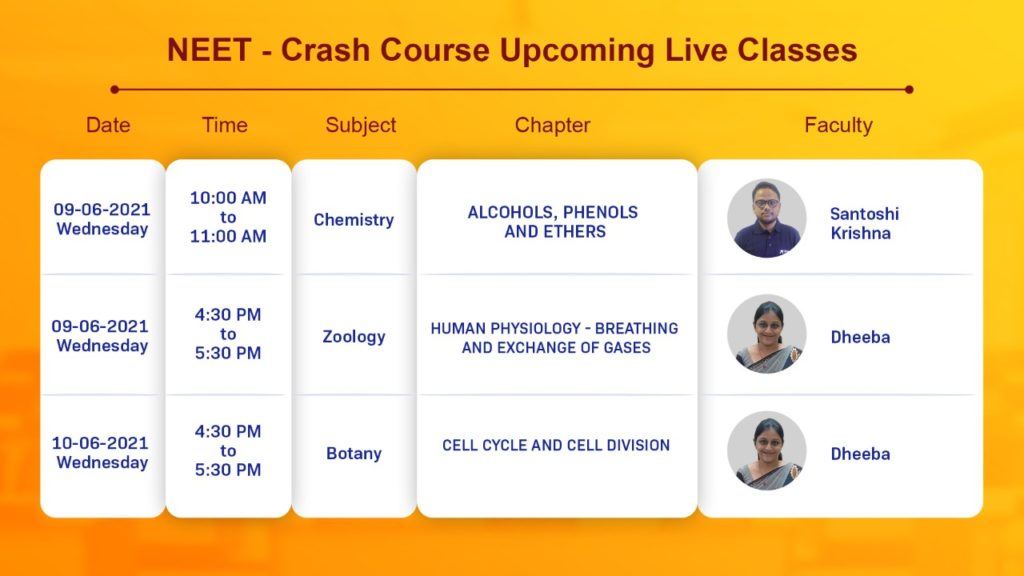 Enroll For FREE RIZEE NEET Crash Course Program
In the mean time candidates are advised to use this opportunity to prepare themselves better for the examination.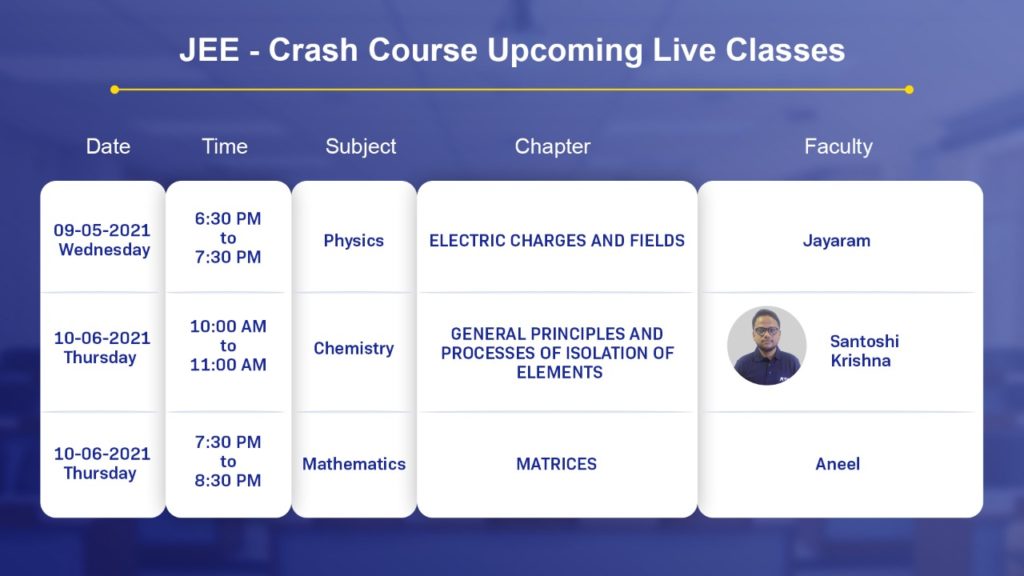 Enroll For FREE RIZEE JEE Crash Course Program
Check Our Recent Posts: