Why you should have a trusted mentor for planning and preparation for competitive exams – NEET & JEE?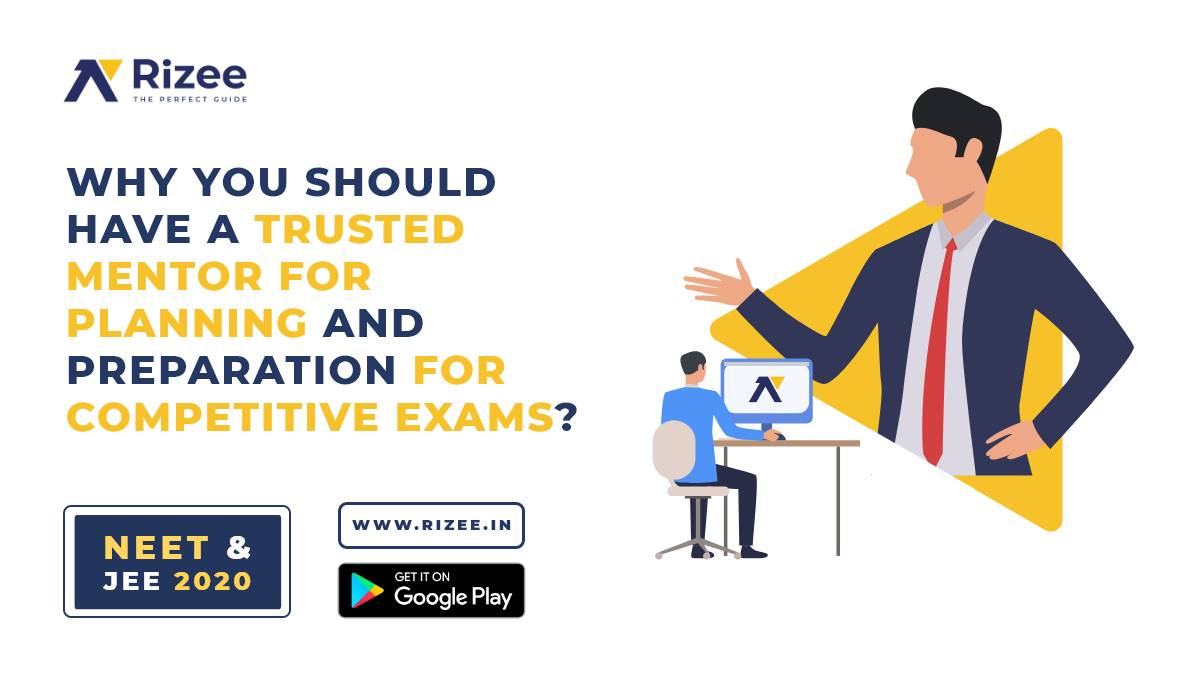 Clearing competitive exams like NEET & JEE is a dream of millions of parents and students from their childhood. Students start preparing for NEET & JEE from a young age and put in a lot of time and effort to see their dreams come true. They don't have complete information about the exams and they face a lot of questions during their preparation like 
How to start preparation?
What are the best options?
What are the areas to focus for better results?
How to check the competition level?
Every student needs personalised care in this preparation phase to get answers to these questions and to achieve their goals – That's where mentored preparation comes in. By providing information, guidance and personalised care, mentoring plays an important role in nurturing a student's career aspirations of cracking NEET & JEE.
Here are a few advantages of mentored approach:
One-to-one interaction and care 
In contrast to the mass approach followed in coaching institutes where there is less scope for every student to get personalised care in their preparation, a mentored approach dedicates enough time to focus, interact and understand every student personally and guides their preparation with a unique strategy that can help them crack NEET & JEE.
Recognize a student's Weaknesses 
Students working hard to improve their score should know exactly what their weaknesses are, what is weighing them down and why it is becoming difficult to improve their score. A mentored approach can give them an outside perspective, help to point out weaknesses that they were unaware of and guide them towards overcoming those points. 
Targeted preparation
Competitive exams like NEET & JEE require targeted preparation strategies that not only focus on subject material and marks but also on time management, strong conceptual and application strength. A mentored approach will instill this exam thinking, shows the student different ways to prepare, gives advice and teaches techniques to handle questions differently. Mentor based approach brings out the best in a student. 
Confidence Boost 
With a rigid curriculum, numerous exams, assignments and hectic studying schedules, it's not unusual for NEET & JEE preparing students to feel overwhelmed and anxious. It is possible that students are  struggling to face different challenges during their preparation. At times like these, an encouraging mentor can give you a confidence boost and motivate you to set your targets higher. 
Rizee is designed to be a student's perfect mentor during their NEET & JEE preparation. With its unique features like high quality material, personalised analysis, customised practice and exam sessions, Rizee caters to every need of a student in their preparation journey and ultimately guides them towards cracking NEET & JEE. 
Download the app and start your journey with your perfect mentor, Rizee.