5 Tips for the new normal: Self study in the times of COVID-19.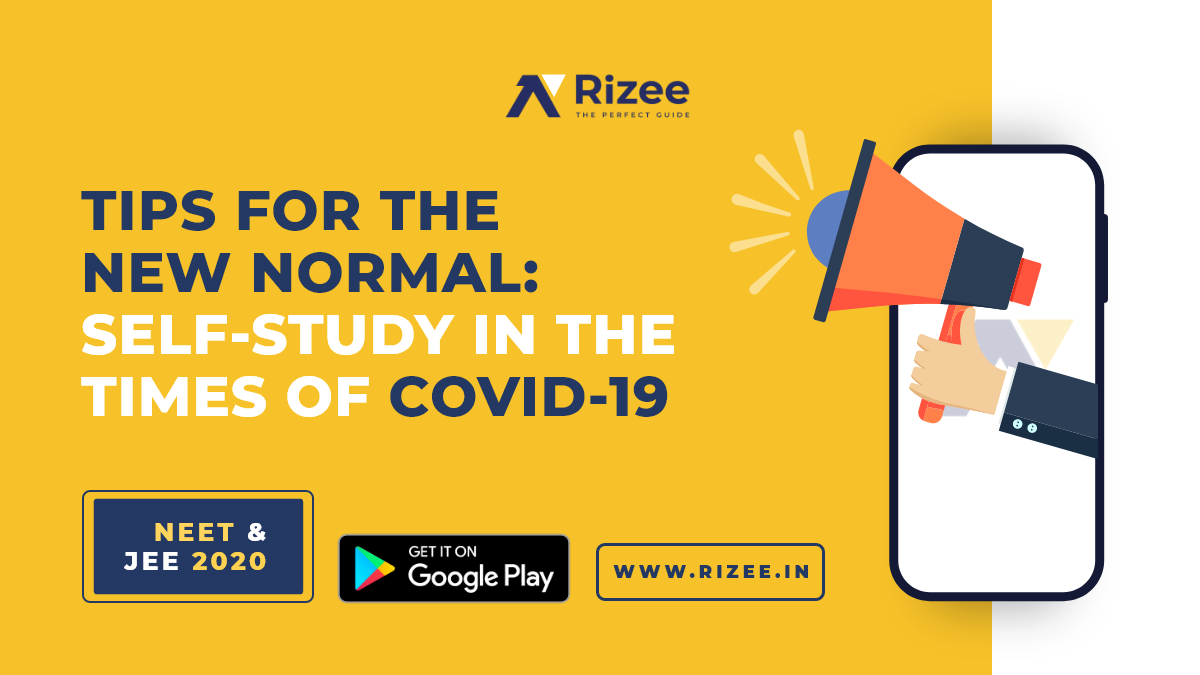 Covid Outbreak can't affect your outstanding result, here are your tips to this new normal: Self study
Learning online is now the new normal. Across the globe, every academic organization is looking to take its operations online. Throughout our education, we have observed the common method to evaluate one's progress is over the examination and Self study motivates to find out the errors on our own.
The learning should be in such a way where you get the quality and brief content followed by constant evaluation of your progress
Can this be acquired?
The answer will be yes…
Here are the top 5 tips by the Rizee team to help you adapt to this new situation and keep your motivations up with self study:
Self-Education:
Teach yourself, zot down the list of queries, come up with a new strategy of a study plan, make your foundation strong enough to solve
any sort of model problems
Online learning:
Of course the best option these days, smartly make use of technology. Go through the best EdTech apps where you can achieve
 the entire learning experience on a single platform.
Choose an app or take up online courses that'll make your learning easier and efficient.
Mock Test/Online Quiz:
Assessing your progress is crucial, While self-studying, students can take mock tests and quizzes available online to evaluate their knowledge in the subject/topic.
Experience your first Mock test with Rizee and there will be no looking back!
Study beforehand:
With colleges and institutions having shifted to online classrooms completely, all resources are available online. now you can plan how to study according to your solace. It is the best time for students who are preparing for competitive exams. They now have the advantage to spend extra time on advanced topics and for revision, something they struggle to find time for in their normal schedule.
Wellness: 
Health comes first, do take care of your health by doing more physical activities at home, as we all got to stay at home these days. Stretch yourself, stay calm and focus. Make the most use of this pandemic period in one or other way.
Download  the Rizee app, your Perfect Guide and Online mentor for NEET/ JEE preparation.
Rizee app offers helpful study material, important questions, videos, customized assessments, mock tests, performance analysis and much more
Rise your score with Rizee. All the best!