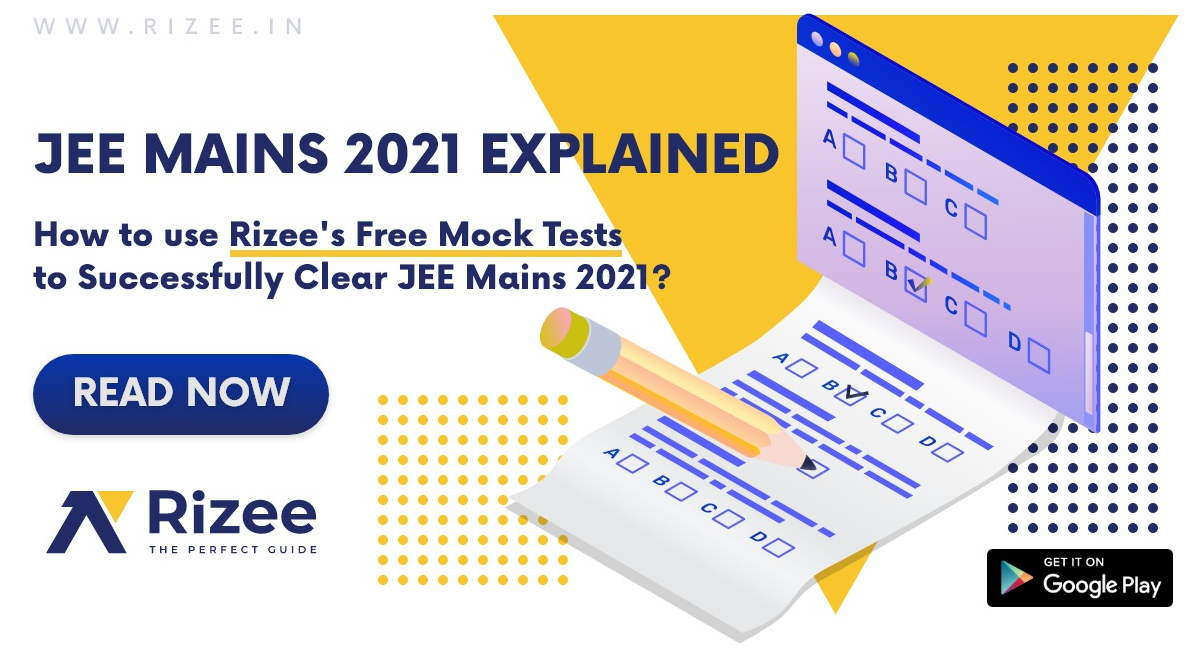 How can students benefit from JEE Main in New NTA pattern and Schedule?  
The First Round of JEE MAIN 2021 will be held from February 23rd– 26th with the option to attempt the mains exam in any ONE of the four rounds OR ALL THE FOUR ROUNDS of JEE Main in New NTA pattern scheduled to be conducted in February, March, April & May 2021.
JEE MAIN 2021 – FOUR SESSIONS  
JEE MAINS 2021 can be attempted four times in 2021. Students can choose to attempt any one of the four sessions or write the exam four times scheduled in the months of February, March, April & May.


For instance, if you choose to write the exam twice in the months of February & April – NTA (National Testing Agency) will choose your highest score in the two exams you have written. To simplify it, NTA will choose your best exam score of the four exams & consider it as the final score. Here, students should take note that, if they want to attempt the exam more than once, they have to choose to do so while they are applying for JEE Mains 2021.
JEE MAINS 2021- EXAM PATTERN & SYLLABUS (BE/ BTech)

To try & level the playing field, NTA has introduced the new exam pattern to give equal opportunity  to the students affected by COVID 19 & to address the general disruption in the academic activities of the year 2020.
 
Other than the option to take the exam four times, major changes in the JEE Mains 2021 is the Choice to choose 5 out of 10 Questions in Section B of each subject. (Section B consists of questions with Numerical Values as answers.)
MARKING SCHEME FOR JEE MAINS 2021  (BE/BTECH)
 JEE Main in New NTA pattern is explained here. Each Subject will have two sections. Section A will be Multiple-Choice Questions (MCQs) and Section B will contain Questions whose answers are to be filled in as a numerical value. In Section B, candidates have to attempt any 5 questions out of 10. There will be no negative marking for Section B.

  Marking scheme for Multiple Choice Question ( MCQs) from Section A will be +4 Marks for each  Correct Answer or the Best Answer & -1 Negative Marks for each Incorrect Answer.
   Marking scheme for questions for which the answer is a Numerical Value in Section B will be +4 Marks & there will be 0 Negative Marks for these questions.
HOW TO USE RIZEE'S FREE JEE MAINS 2021 MOCK TESTS TO GAIN ADVANTAGE IN YOUR EXAM PREPARATION?
Rizee is an exclusive exam preparation & self assessment platform for JEE & NEET Students, designed to make your exam preparation process easy & effective. Our Free Mock Tests for JEE Mains in new NTA pattern will help you analyse where you stand in your exam preparation with detailed reports & noted observations on relevant exam performance parameters like-

✔Experience Real Exam Environment
✔Overall Performance Report in Each Subject
✔Concept & Application Based Questions
✔Strength Analysis
✔Analysis of Question Complexity & Time Consumed
✔Accuracy Reports
✔Question Type Analysis

And many more features & settings that allow you to closely monitor & improve every minute aspect of your exam preparation that can help you score better & successfully clear JEE MAINS 2021 Exam.
Visit Rizee to Register for a free trial & FREE Mock test for JEE Main in New NTA pattern. Connect with us on WhatsApp +91 7075448813 or simply write to us at info@rizee.in.

Citation- Source of Information from official JEE Mains Website https://jeemain.nta.nic.in/webinfo2021/Page/Page?PageId=1&LangId=P