How to get Andhra Pradesh Residence Certificate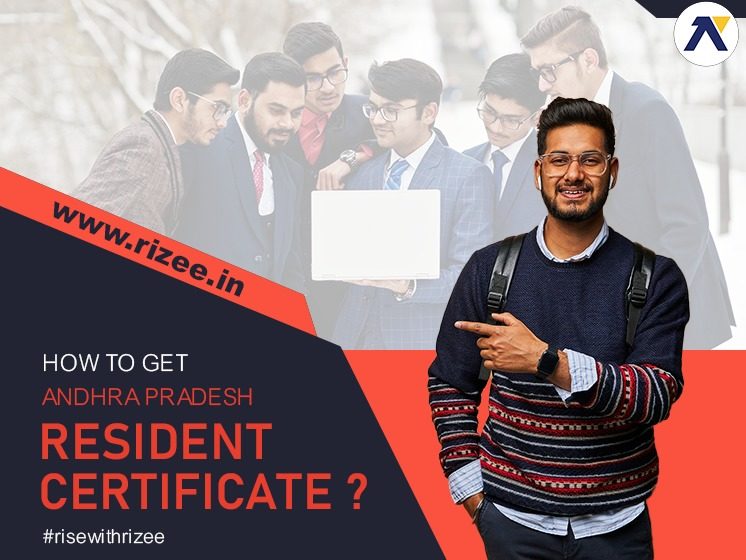 Residence Certificate is an essential legal document that certifies a person's residential status in a particular state. This certificate is also known as Domicile certificate. Residence certificate is used to prove that the person who holds this certificate is a resident of the district or state which issues the certificate.
Here is the procedure for obtaining the Andhra Pradesh residence certificate.
Benefits of Obtaining Residence Certificate
The residence certificate is necessary for various purposes. The following are the important benefits of obtaining a residence certificate:
To get local preference, residence certificate can be used in many situations
Using residence certificate students can obtain admission in educational institutions under certain quotas
Residence or domicile certificate is also mandatory for applying to certain scholarship schemes
For obtaining a ration card, it is an important document to prove residency
Residence certificate can also be used for applying for State Government jobs where residents are preferred
Eligibility Criteria
Eligibility criteria to apply for the domicile certificate in Andhra Pradesh are:
Permanent resident of Andhra Pradesh can only apply for a residence certificate
Residents of last seven years in Andhra Pradesh are eligible to obtain a residence certificate
If a woman does not originally belong to Andhra Pradesh but is married to a man who is a permanent resident of the Andhra Pradesh, then she will be eligible to apply for a residence certificate
Documents Required
To obtain an Andhra Pradesh residence or domicile certificate, the applicant needs to submit the following documents:
Application form in the prescribed format
Address proof – Passport, voter card, ration card, electricity bill, water bill or telephone bill
House tax receipt
School Certificate – Mark sheet or Transfer Certificate
Identity Proof – Aadhaar Card
The applicant has to produce property details if any property owned by the parents or guardian
Proof of ownership of land or property in Andhra Pradesh (if required)
Fee for Residence Certificate
Fee for applying for a residence certificate in Andhra Pradesh is Rs.25.
Processing Time
The processing time for issuing the Andhra Pradesh residence certificate will be within a day.
Applying Residence Certificate through MeeSeva Franchise
The following is the procedure for applying residence certificate through the MeeSeva franchise:
Step 1: Visit the nearest MeeSeva Center.
Submit an Application
Step 2: The applicant needs to submit an application in the prescribed format for a residence certificate at MeeSeva Center. Separate application form for normal residence certificate and passport residence certificate is available. Provide the following details in the application form
Applicant details such Name or DOB
Purpose of obtaining Certificate
Address
Self-declaration
Note: Clearly mention the mode of delivery of Certificate.
Application for obtaining normal residence certificate is below for reference:
An applicant who is applying for a residence certificate to obtain a passport can use this application form below.
Step 3: Submit all supporting documents (as mentioned above) to the MeeSeva Center service operator. The request for residence certificate will be forwarded online to the concerned authority.
Note: MeeSeva service operator will issue a receipt with the residence certificate application number. The applicant will also receive an SMS to the registered mobile number and mail id.
Step 4: The concerned authority, i.e., Tahsildar, will process the residence certificate online and after successful verification, the component authority will approve the residence certificate request.
Application Status
Step 5: Residence application status will be updated through SMS. The applicant can also check application status by visiting the MeeSeva home page. Enter the application number and click on the Go button; the application status will appear.
Homepage Andhra Pradesh Residence Certificate
Verify Residence Certificate
Step 6: After accepting the applicant's residence request, they will receive an SMS to the registered mobile number regarding the approval of the application. Verify the residence certificate in MeeSeva portal by entering application number.
Check MeeSeva Certificate Andhra Pradesh Residence Certificate
Get Residence Certificate
Once Tahsildar approves the request, then Residence Certificate will be dispatched through courier from franchisee to the applicant's address if Delivery Type is Speed Post Local or Non-Local.
If Delivery type is manual, then the citizen collects the Residence Certificate from the MeeSeva franchisee where he or she applied for the certificate.