How Self-Assessment can help you crack NEET/ JEE?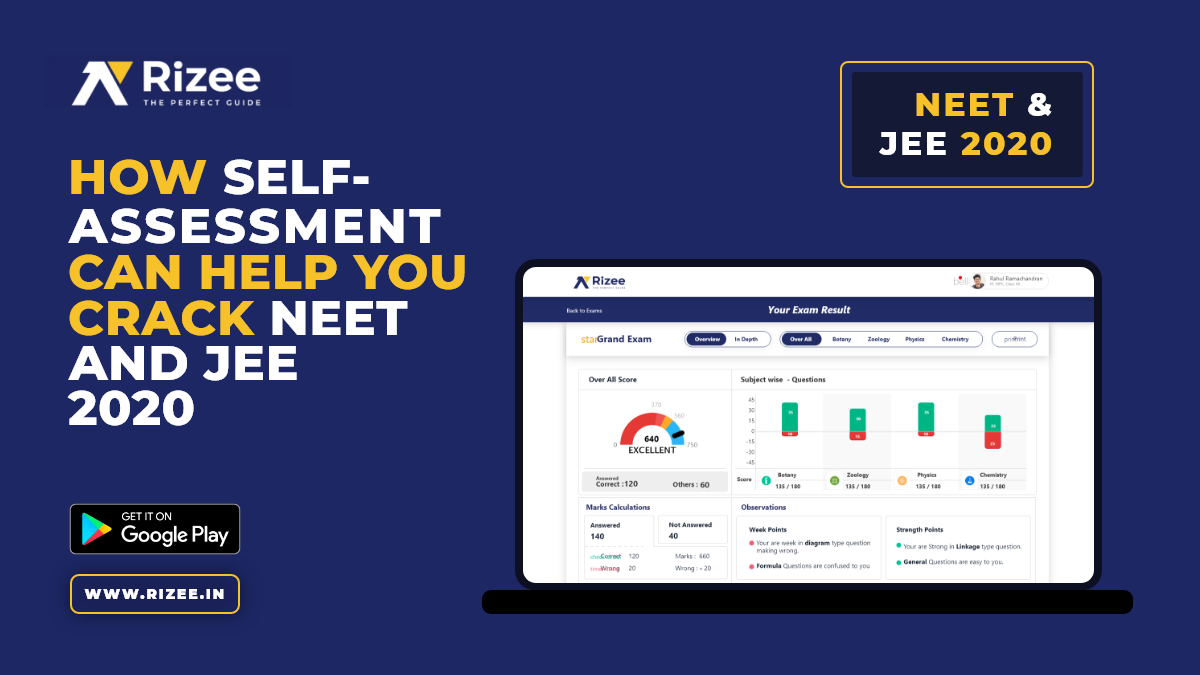 If you're a student preparing for NEET/JEE, Ask yourself – 
Where do you need additional emphasis?
How are you handling different difficulty level questions in the exam?
What are your strong and weak areas?
On which questions are you spending more time than necessary?
Do you have answers to these questions? If not, then that is precisely why you have to Assess Yourself. 
How Self-Assessment can help you crack NEET/JEE 2020:
In competitive exams having strong and thorough subject knowledge alone is not enough to achieve your goals. Time management, ways of approaching questions and handling different difficulty level questions are equally important. The best way to analyse all these factors and achieve all-round performance is by self-assessing your preparedness from time to time. Detailed Self-Assessment will give you the scope to prepare using a systematic and targeted preparation strategy which will help you reach your maximum potential.
Example:
-If you are good in easy and moderate questions, but struggling with solving difficult questions, then you need to emphasize more on practicing difficult questions.
-If you are spending more time than necessary on statement questions then you have to analyze your approach and practice more to reduce the time taken in answering this type of questions.
The most important part of exam preparation is Self-Assessment. Your assessment helps you figure out your strengths and weaknesses, and gives you an idea of how to improve your performance as you go. It will also help you to come up with better problem-solving techniques, which can improve your overall understanding. So, while preparing, spend a considerable amount of time analysing and assessing your performance, taking notes of your mistakes, weaknesses and making improvements for next time.
Using the "Assess Yourself" feature on Rizee, take a Free Quick or Comprehensive Assessment Test choosing syllabus of either only 1st year, 2nd year or cumulative syllabus and get a detailed report with constructive feedback on your performance. Using around 10+ analytics converted from your exam data, get a better understanding of your performance and follow a suitable preparation strategy.
What are you waiting for? Get going!